So as i write in Topic with my previous 24V QV, i sold her in 2013 - because i have lost my head for e36 M3 Cabrio, and then 3 years regreted it (M3 is good car, but i missed 164).
Last year before Alfisti Christmas meeting in Prague they (friend + wife) managed to secretly buy a 1992 (one of first 24v) 164 Super - color Nero601, which was near Stuttgart in storage for 17 years (!), she drive until timing belt snaped in 126000km in 1998, and after that was unregistered and in garage. She has broken rear windshield (which they replaced) and they replaced also whole engine from 1995 Super, Rosso Orient leather with a layer of mold everywhere inside
. Still wasnt running but this is another story.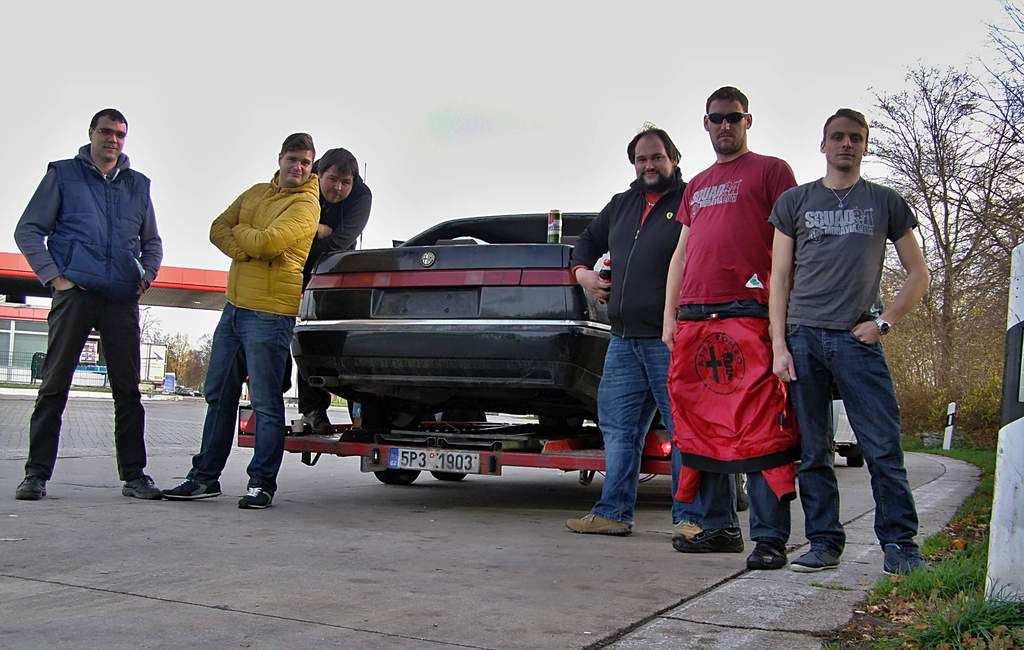 There is a video from that action, i was really very surprised and happy - they give me the keys and car was outside on trailer - they really aren't normal
https://www.youtube.com/embed/Hauzs6WR2As
" onclick="window.open(this.href);return false;